Become a climate changemaker.
Gain all of the skills and tools needed to conduct energy assessments for local businesses. Boost your resume, help your community, and start an impactful career now.
Get Involved
Sign up now to become a GIC volunteer and begin conducting energy assessments in your community.
Green Impact Campaign provides students and volunteers across the country with virtual training and cloud-based tools to conduct free energy assessments for local businesses in their community. Volunteers gain the opportunity to get out of the classroom and gain hands-on, real-world experience for their future careers – all while providing a valuable service to a local business. Collectively, we are better equipping the next generation of climate leaders while reducing the environmental impact of business on the planet.
Build sustainability into your resume in 30 minutes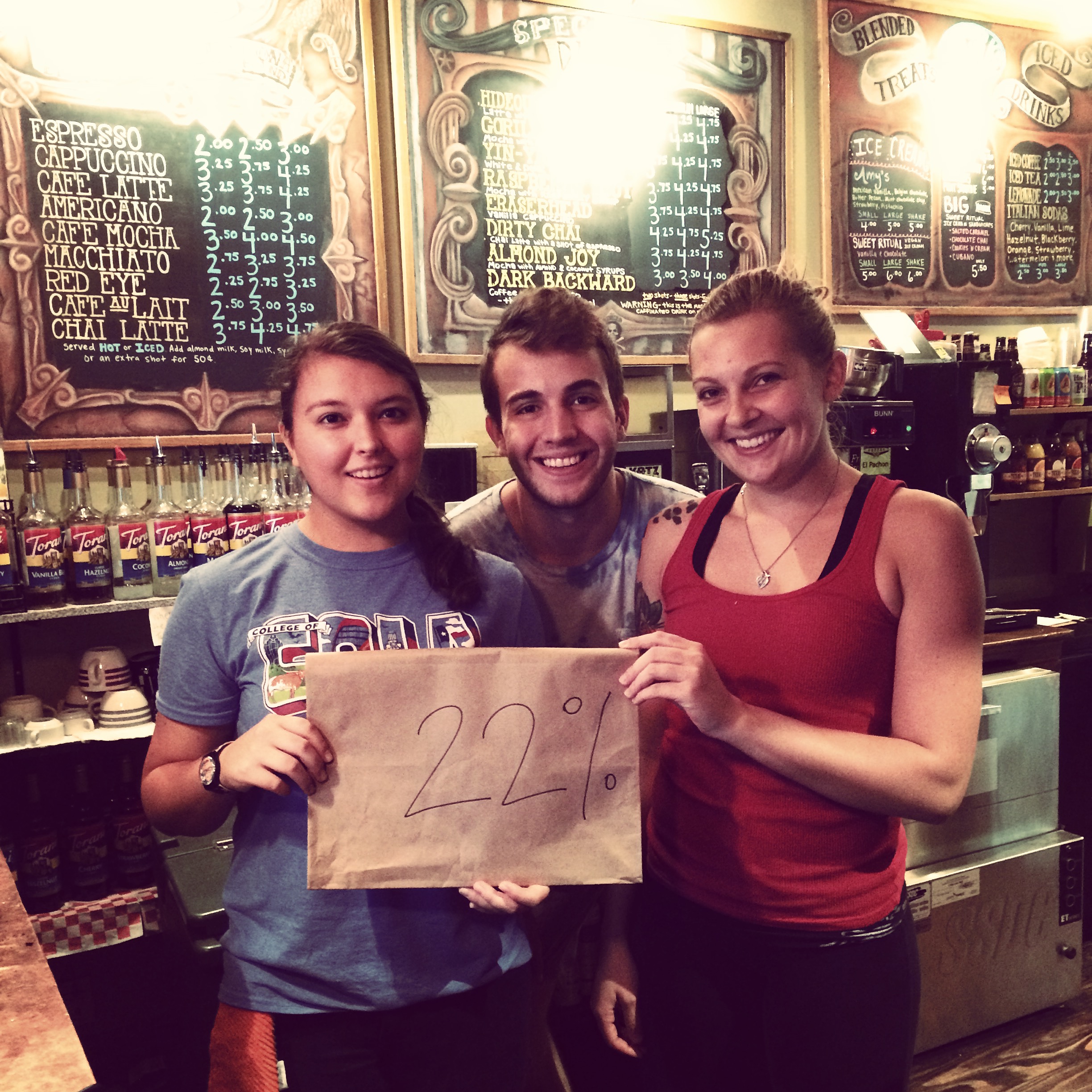 So many reasons to get involved
Expand your knowledge
Learn more about energy-efficiency and sustainability through real-world, hands-on experience.
Boost your resume
Gain marketable skills in many areas to reference in interviews or to enter a career in sustainability.
Connect and grow
Connect with other passionate volunteers and potential employers to expand your own network.
Gain access to GEMS. Gain skills.
GEMS is the amazing cloud-based tool used by GIC volunteers to conduct energy assessments. It's an easy-to-use survey tool that prompts the volunteer with simple yes/no questions about ways the business is using energy and water and then automatically compiles a report with recommendations and savings estimates for the business owner.
No prior knowledge or experience is necessary, so you get to learn by doing. Sign up below to gain access and complete our virtual training on how to conduct an energy assessment using GEMS.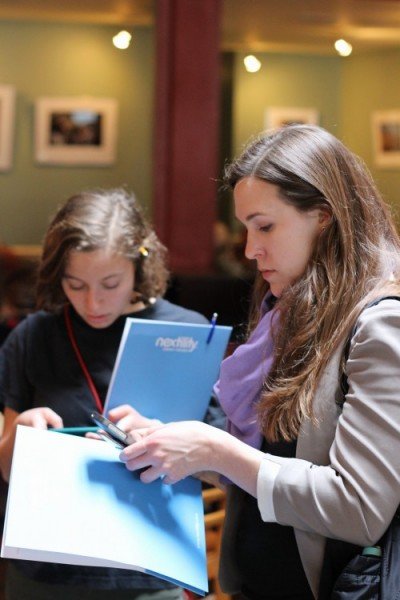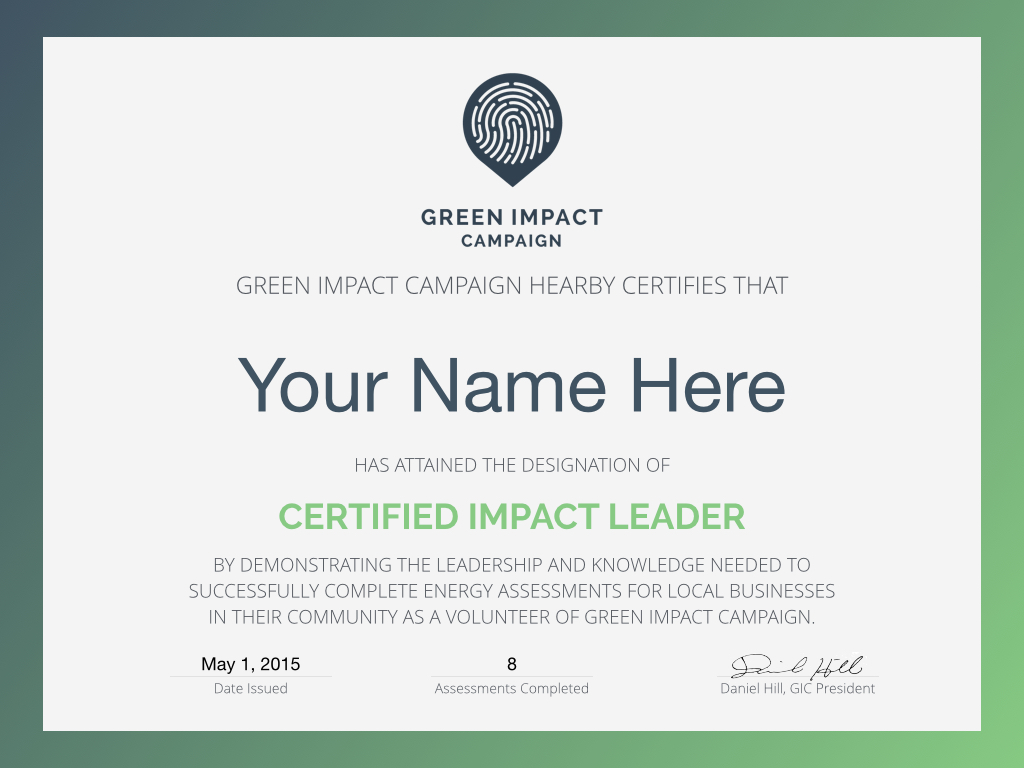 Get certified and show off
Earn an official Green Impact Campaign Impact Certificate for completing energy assessments. It's a great way to boost your resume and LinkedIn profile for interviews. The more assessments you complete, the higher certification you earn.
Impact Champion – complete 10+ assessments
Impact Leader – complete 5-9 assessments
Impact Ambassador – complete 1-4 assessments
Impact change and win big
Get started by signing up now.
Sign up below and get started with our Volunteer Training – a 30-minute virtual, interactive training that will provide you with everything you need to know to find local businesses, conduct an energy assessment, and see the benefits.
Are you a high school student? Get involved!
Green Impact Campaign is open to high school students too. You find the time that works best for your schedule and get started right in your backyard. Just sign up and we'll give you everything you need to get started. We'll sign any volunteer or community service hour requirements after you've completed an assessment. We ask that you get permission from a parent or guardian if you're under 18 years old.
Get to know some Green Impact Campaign volunteers: